The Fogal Group
REAL ESTATE
The Fogal Group
REAL ESTATE
The Fogal Group
REAL ESTATE
The Fogal Group
REAL ESTATE
The Fogal Group
REAL ESTATE
Exceeding Your Expectations Is Our Goal!
Our mission is to provide exceptional customer service to our clients and change the way they look at real estate. With a commitment to our standards and giving our clients an unforgettable experience.  We don't believe in one size fits all…. we customize our approach to each home and each client.
Our Vision is to help our clients realize their goals and their dreams. Our group's goal is to provide our clients with; innovation, determination and a cutting edge team approach that is customer service based.  Our expertise in the local area to guide you in your search.  Giving our best in all we do!
Having been born and raised in a small town in Canada, I never thought I'd feel that same sense of community when I moved to Southern California over 30 years ago.  I feel so fortunate to have landed in South Orange County, where you can relax on some of the most beautiful beaches in the world, or in the winter snow ski in the pristine San Bernardino Mountains ninety minutes east.  Close to twenty years now I have been selling real estate in South Orange County, I feel so honored to have helped so many people settle in to an area that I love so much.  Many of my clients have become close personal friends of mine, I couldn't have asked for a better career.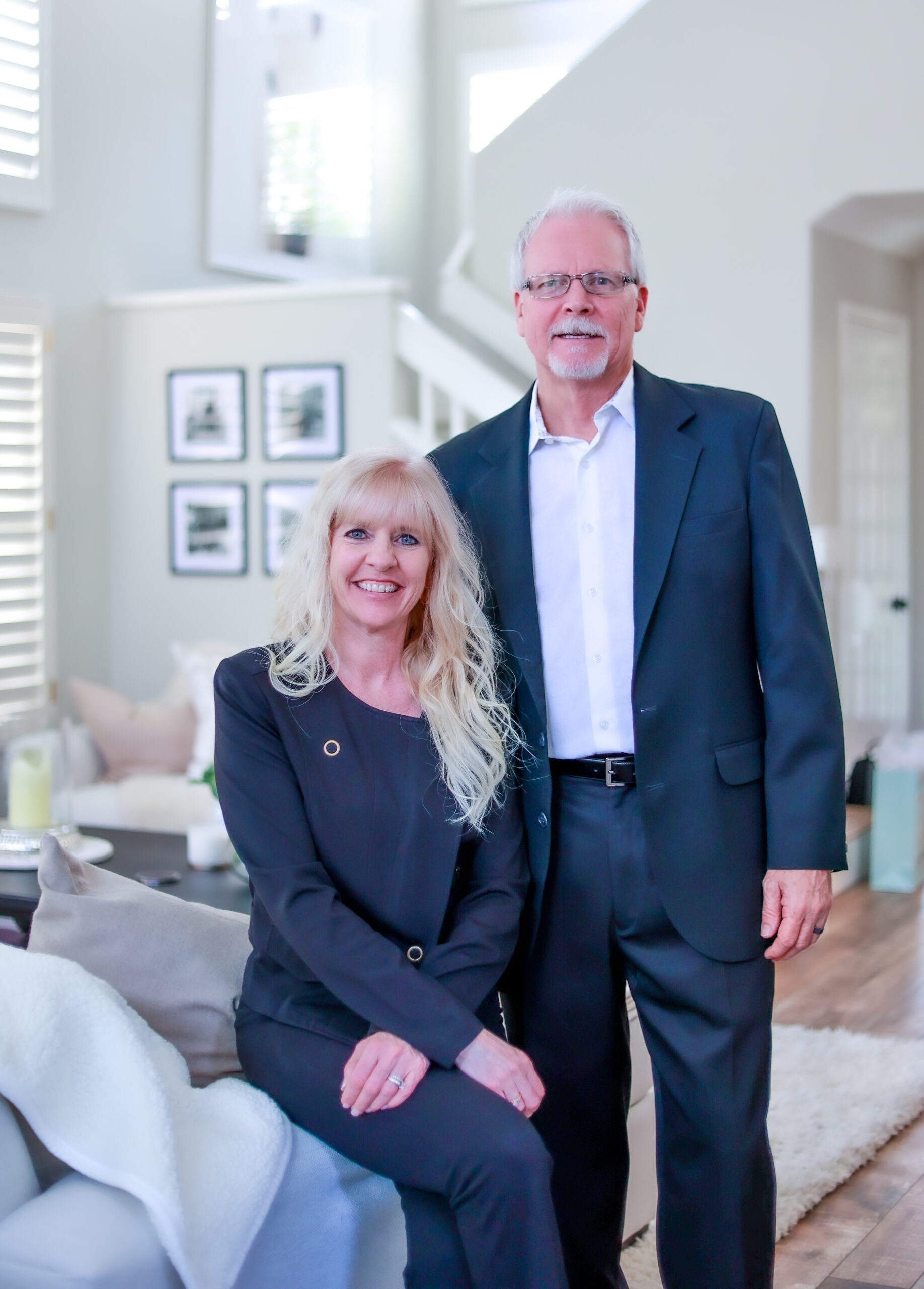 The Fogal Group's concierge service assists with assessing your property needs and creating a customized 7-Step Proven Selling Process to market your home and increase the value and profitability. 
Top Areas and Neighborhoods
Shauna is the consummate professional. She is always positive and upbeat. The true test of any individual is how they perform under difficult circumstances. Shauna listed my home, and she was supremely tested during the sale of my home. Without going into specifics, she saved a sinking ship that had been torpedoed by someone connected to the purchase of my buyer's home. The situation was dire. It went well beyond the scope of her control and yet her intervention proved critically important to closing the sale. She demonstrated the character and poise one might only witness from a truly dedicated, knowledgeable, moral, and ethical agent. I concur with the deluge of "Five Star" reviews she has received. My home was staged magnificently by the company she had chosen. Her online advertising presence is awesome. She makes certain that her listings get an abundance of online market exposure. The brochures and Zillow pics that she and her son produced were masterpieces. Shauna's attention to detail is impeccable. Her entire team, including her husband Ray and her staff, Alyssa and Christy, were fantastic. Read the other reviews. They mirror my experience. It is often said, "you get what you pay for". I got far more than I paid for by selecting Shauna Fogal to list my home.
We recently sold our home with the Fogal Team. Shauna, our agent was beyond awesome. If you are looking for a Realtor that has vast experience, knowledge of the area, someone who will fight for her clients, has a proven record, and someone who is just generally a nice person, then your search is over. During our first meeting with Shauna, she already had a game plan laid out to review with us to sell our home. Additionally, she provided an overview of the process, data on recent market activity both on the macro and micro levels. Throughout the whole selling process, Shauna and her Team kept in constant communication about showings, offers, next steps etc. If we ever had a question about anything Shauna was eager to answer and assist us along the way. We would recommend Shauna and the Fogal Group to our friends and neighbors, and would definitely use them again!
We can't say enough about Shauna and The Fogal Group. We have sold 5 homes in our lifetime, and this last home sale could not have been easier. The Fogal Group went above and beyond regarding all aspects of the sale. Shauna is extremely knowledgeable about the local market and helped us to prepare our home so that we could maximize the sale value. Her team was in constant contact with us, updating us, and guiding us through the entire process. The only bad thing about selling our home, is that The Fogal Group won't be in the area to help us sell in the future!
With the highest level of confidence we would recommend Shauna and her team to anyone wanting top dollar for your home and the most exquisite service in the industry! We didn't even know this level of service existed. Our every need was anticipated before we could think of it. Shauna's industry knowledge coupled with a passion for the area and extensive network of solution providers made the process of selling our home a joy. NOBODY will work harder for you from start to well beyond the finish line than the Fogal group. We cannot thank them enough!!!
Highly recommend Shauna and the spectacular Fogal Team for any real estate need!!! We worked with Shauna to lease our 55+ community condo in SJC. Such an easy and pleasant experience! Every question, thought and help needed was quickly addressed with professional quality answers!! Start with the Fogal Team as step one! We look forward to working with them again!!!
This is the second time we worked with Shauna and her outstanding team in selling rental properties we owned. Shauna is truly one of the finest real estate agents we have known. She is knowledgeable, responsible, honest, always accessible and very professional. In addition, she is supported by Ray, Alyssa and Christy, a team who exhibit her same admirable qualities. As the former owner of an escrow company and my husband, as a Vice President of Sales and Marketing for a major real estate developer, who employed hundreds of sales agents over the years, we have both found Shauna and her team to be the absolute best to work with and highly recommend them!
Would highly recommend Shauna Fogal and her team. She is professional, thorough, and knows the market. Shauna's expertise made the whole process of selling our home stress free. She, Ray, and Alyssa were always available and responsive to address our needs and questions. The recommendations that they made for staging and improvements to our home were spot-on. The marketing materials produced to attract qualified buyers were exceptional. Not only did Shauna sell our home but I would like to think we made a friend.
We interviewed a few realtors, including Shauna. And, we have to say, we are glad we went with her. Not only is she great, she has a great team supporting her. Ray, Erin and Alyssa were always available and easy to work with. Never once through our whole home selling process did we ever have to say, "Why didn't Shauna get back to us?" We are in a seller's market right now; homes are practically selling themselves. But you wouldn't know that watching how hard Shauna worked. She did everything! Staging, professional photos, video, drone footage, fliers and online ads. Shauna made recommendations on what we should do to our place to make it more appealing while also being conscious that we did not want to break the bank. She was also very watchful of potential "gotchas" that could come up after we sold our home. She was also able to negotiate a long rent-back for us to make our move a little easier. Shauna made the process look easy. When we first met her, we saw someone who means business when it comes to real estate transactions which is what appealed to us. She also has a soft spot because she knows selling your home can be an emotional roller coaster. I only wish we could use her when buying our next house, but we are leaving California.
Shauna and her team far exceeded our expectations in every respect. The marketing materials that she produced were beautiful and effective for the target audience. We were especially impressed by the high definition video using drone footage and photographs that her team produced to help sell our home. There was a remarkable attention to detail in every thing that she did. Her strategic advice to us turned out to be spot on, and she helped to make the entire process much more comfortable for us. Perhaps most important, Shauna and her team displayed high integrity and responsiveness even when confronted with a few unexpected problems (which inevitably occur in all real estate transactions).
Shauna Fogal and her team are extremely competent and we had the best experience selling and buying with Shauna. She took care of everything from the beginning to the end and beyond!!! She has a very keen eye and is always ready to talk and explain each process throughout escrow. Her knowledge and experience regarding in and outs of real estate is extraordinary. Thank you Fogal Team for all you do!!
I highly recommend Shauna Fogal and her team. Shauna sets the bar for any other agent in the business. She is responsive, knowledgeable, professional and assisted me in navigating through multiple offers. She was able to successfully close my transaction with the highest selling price our community. Shauna coordinated with myself and the tenants in the property so that all parties in the transaction had a positive experience. Shauna went the extra mile to assist the tenants in locating another like property in a very challenging/competitive rental market. Shauna has built an excellent support team within the Fogal Group. Alyssa her transaction coordinator was very helpful as well. Shauna is the best in the business. I would recommend Shauna to any seller or buyer.
I would give 10 stars if available. We used Shauna & Ray Fogal of the Fogal Group to sell our home in Mission Viejo Orange County CA the summer 2021 and they are outstanding. Shauna & Ray Fogal are the best choice based on the investment they make into selling the property (time and effort, knowledge & resources) and how they promote their listings. Shauna & Ray Fogal stood out as the best Orange County, CA has to offer: their organic rankings are excellent (meaning people find listings on his site easily), their social media presence was strong, and I could tell they put a lot of work into their listings. We spoke with Shauna & Ray Fogal then met with them at our home. They spent all the time we needed answering our questions, providing objective data regarding how many homes they sell, how long their listings typically stay on the market, and providing tons of info on comps in the area. Shauna & Ray Fogal made the process incredibly easy and took extra steps many other Realtors don't (but should), like give us staging tips and suppling us with staging items, having professional video & photographs taken, reliable vendor resources and a lot more. When we saw our listing we were blown away. Shauna & Ray Fogal hard work and knowledge of what it takes to sell a home really paid off - our listing looked amazing and knocked out the competition.
I can wholeheartedly recommend Shauna Fogal and her fantastic team. As a recently widowed woman, the thought of selling and buying homes seemed a mountain too high. However, Shauna and her team made the daunting doable. They are extremely knowledgeable and were responsive to my every phone call and text. I'm now enjoying my new home and so thankful that I choose the Fogal group!
After our first meeting with Shauna and Ray, it was clear that they were the agents and team for us. They are professional, prepared, knowledgeable and diligent in their profession. Shauna and Ray have the experience to anticipate the market conditions, therefore the outcome of your sale and purchase of your home are beyond expectation. The marketing, staging and photography were superb. Regardless of the time or day, Shauna always takes your call and either has the answer or immediately finds out the answer. In addition to being great realtors, we also feel we have developed a friendship with both Shauna and Ray. We sold our house well above market value and escrow went along smoothly. Shauna pays attention to every detail, so you cane certain you'll have a stress free sale of your home.
I would recommend Shauna and her team to anyone. They research and understand the market when determining price. They help stage the house to maximize appeal. The photos and videos they produce are first rate. The entire team is set up very well to address all facets of the home buying and selling process. To summarize they are very knowledgeable, thorough, and pleasant throughout what can be a stressful process.