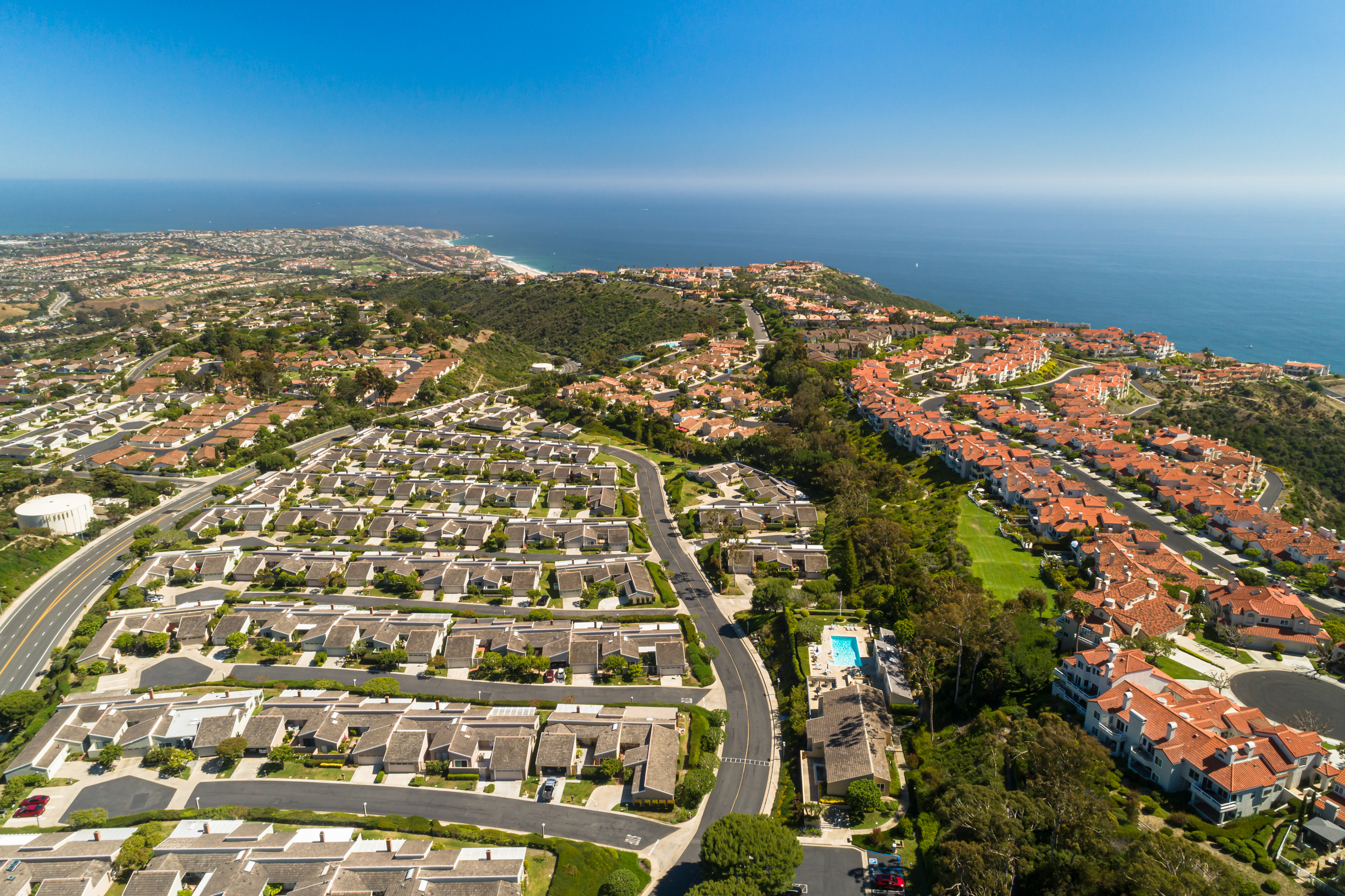 Laguna Niguel is located in the San Joaquin Hills in the southeastern corner of Orange County. One of California's first master-planned communities, Laguna Niguel has grown to become one of the state's most desirable places to live. Dramatic coastal hills with Pacific Ocean views and an abundance of scenic natural open space. Laguna Niguel is primarily a hillside town with approximately one third of it's land designated as open space. This significant amount of open space is one of the key features defining the character and urban form of the City.
Laguna Niguel contains a large range of housing from condominiums to large mansions above the ocean. Laguna Niguel offers a broad spectrum of home styles that draw new residents every year. Most of the architecture is contemporary, Spanish Revival or California ranch, with much of the development completed during the 1970s to 1990s.
The City has two community parks, 23 neighborhood parks, three mini-parks, one dog park, two county regional parks, two small county parks, and the Skate & Soccer Park.
The city's Crown Valley Community Park serves as the center for the City's recreational programs and activities. With it's community pool, outdoor amphitheater and 18 acre Niguel Botanical Preserve, it attracts over 240,000 people annually for it's many events and programs.
Laguna Niguel Regional Park is over 200 acres, with a 44-acre lake stocked for fishing.
Laguna Niguel Homes For Sale