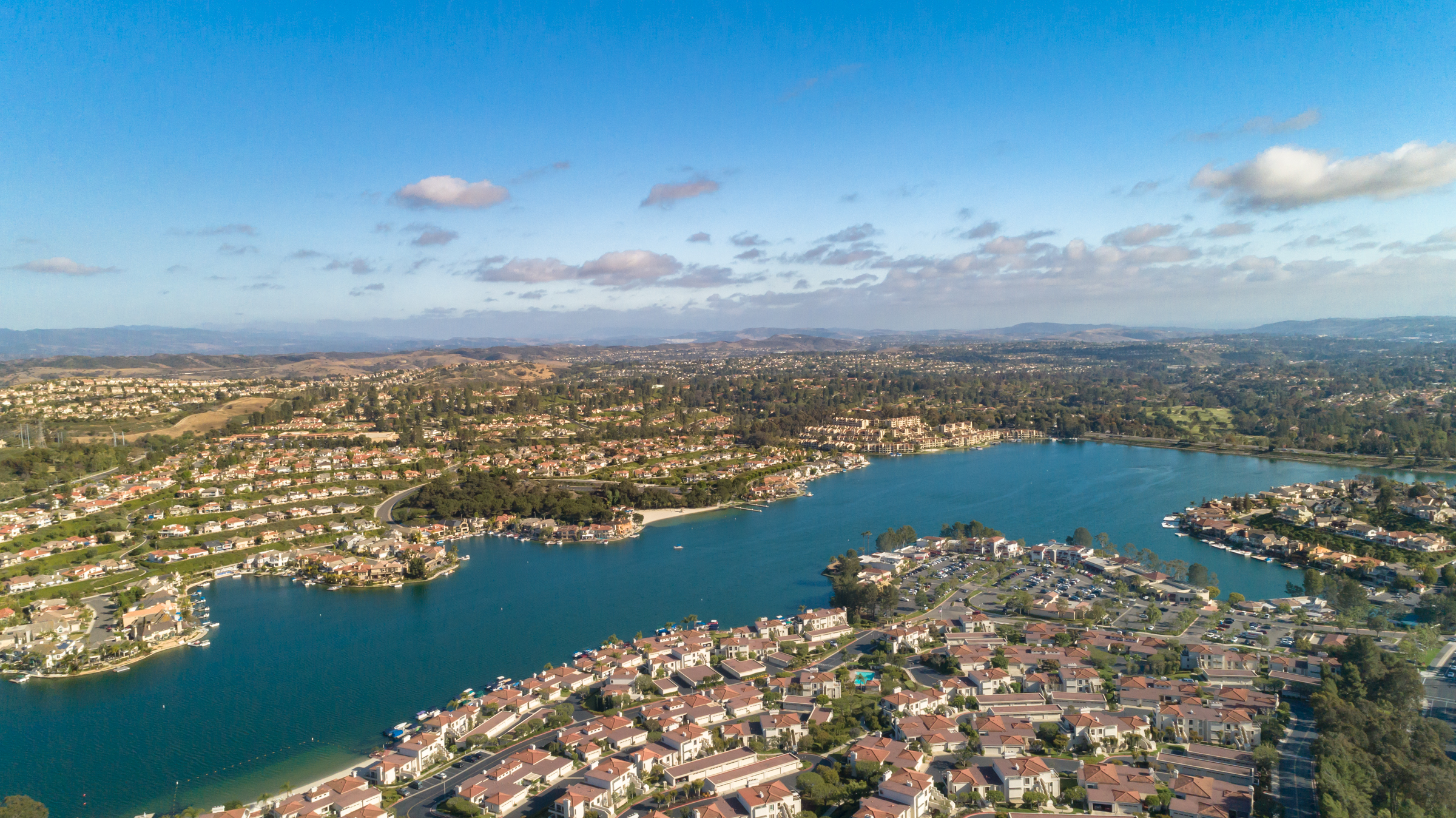 Mission Viejo is located in southern Orange County, in the Saddleback Valley. Mission Viejo is considered one of the largest master-planned communities ever built under a single project in the United States. Mission Viejo is suburban in nature and culture. The city is mainly residential, although there are a number of offices and businesses within its city limits. The city is known for its picturesque tree-lined neighborhoods, receiving recognition from the National Arbor Day Foundation. The city's name is a reference to Rancho Mission Viejo, a large Spanish land grant from which the community was founded.
The focal point of the community is Lake Mission Viejo. At the center of the city is a man-made lake, a private association for Mission Viejo residents with custom waterfront homes, condominiums, boat and paddle board rentals, fishing, and swim beaches. Lake Mission Viejo also holds events such as music concerts and movie screenings, usually complimentary for members and typically during the summer season.
Mission Viejo has numerous recreational areas such as the Norman P. Murray Community and Senior Center, there are about two parks per square mile. The Walk, Hike, Bike MV program presents more than 20 miles of recreational trails through green spaces in Mission Viejo including Arroyo Trabuco Trail, Oso Creek Trail, and Wilderness Glen, offering a fantastic selection of hiking trails for residents to explore and enjoy the outdoors.
The city has three golf courses, The Mission Viejo Country Club, Casta del Sol Golf Course, and the Arroyo Trabuco Golf Club.
Mission Viejo Homes For Sale